Christmas is once a year expirence. and the Happiest day as a Pinoy.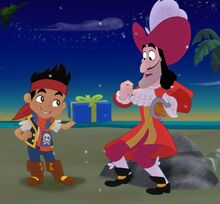 You Expect
Gifts, Aguinaldos, Foods and Greetings
Christmas songs on the Radio
A new year countdown 
Carolling Kids and Adults in front of your house.
Christmas Parties of your School/Company
Decorate your house to be a tourist attraction
Simbang Gabi or Christmas Mass is the Religious celebration
By the month of September. Starts the Christmas countdown.
Christmas breaks for Schools. Time by Mid December to Early January
By Epiphany. Christmas decorations must be removed.
Glossary
Aguinaldos- usually money or gifts from relatives.
Belen- a manger scene where Jesus is born
Parol-5 pointed star that can be used as project or decoration
Namamasko po-Wishing you a merry Christmas
Caroling-Singing in front of the house and carlos.
Simbang Gabi-Christmas Evening Mass
Misa De Gallo-.Early Dawn 9-day mass
Tambourine
Music
Christmas Music can be heard at the radio as early as September. Some songs can be turned to a memetic one. Some brings message about love and family.
Songs
Community content is available under
CC-BY-SA
unless otherwise noted.